Contacts


Please call or email us with any questions you have about SigEp, our summer rush parties, or the mysteries of life at UNL. We look forward to hearing from you and hope to have a chance to meet you, too.
--The 2019 Recruitment Team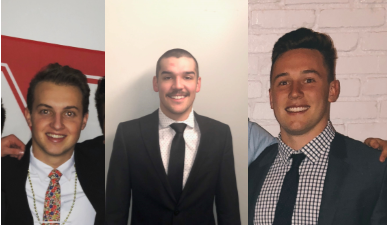 Contact us - We want to meet you!
--  Mikey, Connor, & Matthew
--The 2019 Recruitment Team
Learn more about the national SigEp Fraternity by visiting the national website at: http://www.sigep.org